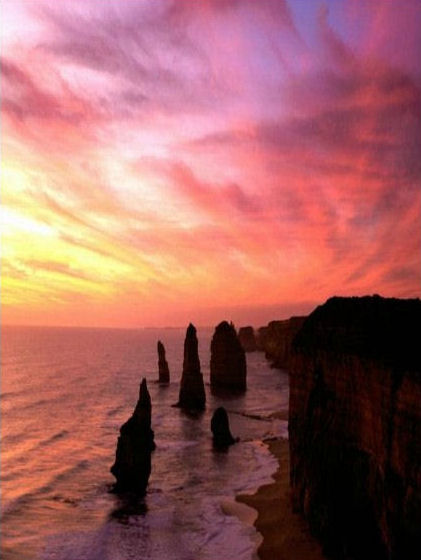 Fergal Peter Matthew Murphy, better known in the psychic world as Peter Matthew, was born & raised in the beautiful country of Ireland. Peter now lives with his young family in County Cork. He has a very busy schedule travelling Ireland, UK & Scotland with his gift, & is a regular visitor to the Arthur Findlay College in the UK. He has worked with people from all walks of life and has appeared on American TV show 'The Third Eye'.
As a child Peter had many amazing Spiritual experiences. This set Peter apart from other children when he realised not everyone could see or hear what he did. Children often take things for granted even when they don't understand it. Children don't place labels like 'Psychic' or 'Medium' on spiritual experiences. Peter often experienced events happening before they did. He had spiritual experiences with spirits who have passed. This wasn't just a matter of 'Déjà vu' which all people experience from time to time. These visions were 'specific' & accurate. As with all gifted children, this was frightening to Peter. However, as he grew, he came in contact with other gifted people who helped him learn to understand, harness & channel his gift & to use it for positive healing purposes.
Peter has endured his own personal crises & struggles which have been integral to his own spiritual growth & development. Naturally this has contributed to making him the Psychic Medium he is today. It has strengthened his faith & helped develop a profound sense of empathy with people in private sittings. Due to his dedication to the spiritual development of the people who come to him for help, Peter has become one of the busiest Psychic Mediums in Ireland.
For Peter this is not a job but a vocation & he is very proud & honoured to act as a conduit to the Spirit world. He is a member of the S.N.U (Spiritualists National Union) & is continuously working to help people develop their own gifts. Peter will be hosting a series of upcoming workshops & seminars to help those who are interested in pursuing & developing their own Spiritualistic gifts.
Peter often does 'live' platforms with audiences & private meetings with societies such as 'Psychic Society of Ireland', 'Spiritual Haven of Ireland', in the 'K2C Centre Cork' & many more venues. He also engages in Workshops with those who wish to develop their own Spirituality & Psychic ability. (Please see the 'Events' section of the website for upcoming events). He is also very busy with 'Spiritual Circles' each week with committed clients who also wish to learn more about meditation, Spirit & all that it encompasses.
Peter also creates & produces his own Meditative CDs for spiritual work at home. These CDs are available on line on this website. Also, Peter's CDs have an introductory explanation of what he does & how it may be of benefit to those interested in his work.
For more 'specific' information on Peter's work, please see the FAQ (Frequently Asked Questions) of the site which will help you understand more about Psychic & Medium Spiritual Practices.